Data storage solutions, archiving

---
Data storage and archive solutions can help you retain data throughout its lifecycle, extending the life of your data is the most cost-efficient solution to support your data storage and archiving strategy for business needs.
---
Data storage solutions

---
In digital media and broadcasting, many tasks must be accomplished, ranging from ingesting raw content, editing, mastering, broadcasting and archiving the completed work. This workflow includes creation, duplication, transfer, storing, securing and archiving of the data.

---
Our broadcast data storage solutions portfolio consist of the following brands: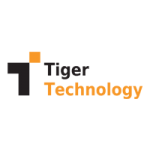 Get as much performance as you need; connect more suites; edit new 4K and 8K as well VR stereoscopic video formats. Adapt to new resolutions and bitrates on a moment's notice. Tiger Store lets you start small with a single NAS server and connect more servers (or high-speed clients) to the same storage to deliver more performance. While you can use internal or external storage, external RAID enclosures will ensure maximum flexibility. The High-Availability (HA) option provides the transparent failover that lets you build a solution with no single point of failure.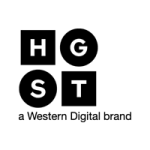 Creating, managing and delivering engaging content is harder than ever. Higher resolution, tighter production schedules, global teams and expanding delivery options are pushing the boundaries of workflow efficiency. The need for highly scalable and globally accessible storage to catalog, collaborate, distribute and archive rich digital media content has never been greater.
Fast ingest and global access to current and past projects make collaborating easier.  See how our solutions accelerate post production workflow, simplify digital asset management, and distribute content more effectively.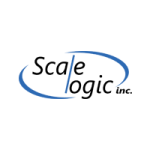 Each Scale Logic storage, archive, backup and disaster recovery solution has a time-tested history of making work easier, more efficient and more profitable for thousands of customers worldwide. With each new advancement, our team addresses an emerging need for the industry and solves our customers' challenges creatively and effectively.
Archiving solutions

---
Archiving solutions allow for easy integration with media library storage systems and scheduling systems to ensure media is ready when it's needed, with automated backup and content restoration procedures

---
Our archiving solutions portfolio consist of the following brands: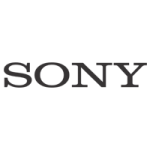 To meet the ever-growing demands for managing, storing and repurposing digital content, Sony's robust, long-term solutions maximize flexibility, scalability, reliability, and performance. From freelancer to national broadcaster, Sony has what you need to overcome the challenges of both today and tomorrow. Their Optical Disc Archive and mass storage and archive solutions equip the professional broadcast and pro A/V industries with total peace of mind.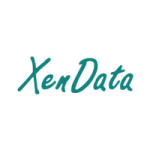 XenData is a developer and provider of massively scalable on-premises and public cloud data storage systems.
Their data storage systems are installed in over 90 countries. Customers that  use their products for media and entertainment storage applications include TV stations, video production companies, post-production organizations and the media departments of large corporations and government organizations. Their products are ideal for a wide range of applications that need high capacity storage including creative video, medical imaging and many engineering or scientific projects.