Production switchers – vision mixers
---
Be it for broadcasting stations, cable TV stations, Internet television providers or satellite studios, the advanced features and programmability of a production switchers allow operators to create high quality content without any compromise.
---
Our production switcher portfolio consist of the following brands: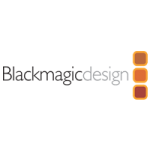 ATEM Production Studio 4K switchers feature an elegant machined aluminum front panel with dedicated buttons to let you switch auxiliary outputs. You get the highest quality video and audio connections that switch virtually all SD, 720p HD, 1080i HD, 1080p HD and Ultra HD formats, plus built in multi voltage power supplies so you can take your switcher anywhere in the world!