Broadcast automation, MAM, Channel Branding, Slow motion

Broadcast automation systems
---
Broadcast automation systems provides a wide range of hardware and software automation solutions in the broadcast industry. They consist of high quality master control room solutions, playout and ingest servers that automate daily operations, saving time and cutting costs.
---
Our broadcast automation systems  portfolio consist of the following brands:
Media Asset Management systems
---
Take control of your assets—from acquisition and metadata ingest, to production, editing and transformation, archive and storage, all the way to transmission and distribution. Configurable asset management systems can be tailored to meet your end-to-end needs.
---
Our Media asset management  portfolio consist of the following brands: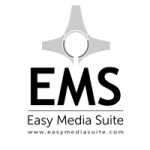 Easy MAM, can be used as a full solution of a television channel. Automatically proxy generation, ingest of files and sources as low and high quality, quality check of imported files, schedule programs, manage contents and user rights. Easy MAM can manage, organize and archive media assets of a TV stations, head ends, telecoms, Web TV, IP TV operators, corporates, educational institutions, production companies, media archives, government, military and security agencies.
Channel branding
---
Branding can establish your channel's identity and attract viewers and help bring them back for more. Most viewers will be introduced to your channel through a single video that captures and keeps your viewer's attention by delivering up-to-the-minute headlines, sports scores, financial data, weather reports and now, social media interaction.
---
Our channel branding  portfolio consist of the following brands: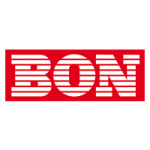 BX-100 (The Note CG) is a graphic mixer/character generator that operates with a laptop. A CG software is included in the package to edit and send a graphic to BX-100. No driver installation. Driver is not required as the device runs alone by using HDMI extra monitor signal. Subtitle or graphics designed by the user can easily be inserted on the original picture from input port such as SDI and HDMI, by using the CG software that has similar interface to Power Point.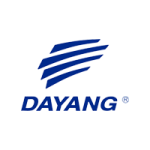 Fast graphics creation, a multi-layer environment, and comprehensive media management capabilities are necessary to meet the needs of today's live broadcasting. In order to accomplish these requirements, the Dayang D3-CG product family provides you with a technological breakthrough. It is the ideal choice for superior HD/SD real-time graphic playout. With various templates and effects for sports, weather forecast, news, entertainment, elections, finance, and live events, it has all the features that you need with affordable price – all in a single turnkey system.
Slow motion systems

---
Today's TV sports fans demand better-looking pictures, revealing every instant of explosive on-pitch action with astonishing clarity, colour and contrast. And you need a high performance ultra slo-mo solution that helps directors and camera crews deliver bigger creative returns – faster and more efficiently with fewer operational constraints.
---
Our slow motion system portfolio consists of: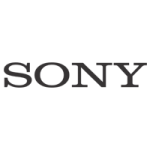 360p Super Slow Motion in HD
The Sony PMW-F55 has amazed cinematographers with 360 frames-per-second Super Slow Motion in HD. Now you can put that same capability to work for you. You get gorgeous high-quality HD video with 4X slow motion using Sony's BPU-4000 baseband processor, SCZ-2002 software and PWS-4400 server.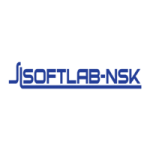 Multichannel Recording and Slow Motion Instant Replay System. Designed to broadcast sports programs with slow motion instant replays.
Includes the "Forward TN" product and additional software ReplayMachine Console, designed for the purpose of multichannel video data capture and preview, simultaneously selecting interesting moments and broadcasting them on air with the required speed (from 0% to 200% of the normal). Control from external consoles is available (purchased separately).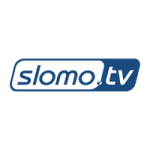 By combining multichannel recording and instant replay system with equipment for obtaining scoreboard information and developing a revolutionary interface for video judging, slomo.tv has created equipment, which is still the de facto standard in the industry.
The world's first complete video judging system for ice hockey under the trademark videoReferee® was released in 2007. To date, 150 videoReferee® systems have been installed worldwide and their use has significantly expanded. VideoReferee® is used in such sports as football, hockey, basketball, handball, wrestling, boxing, judo, track and field, speed skating, short track, freestyle, fencing.The system records multiple cameras.