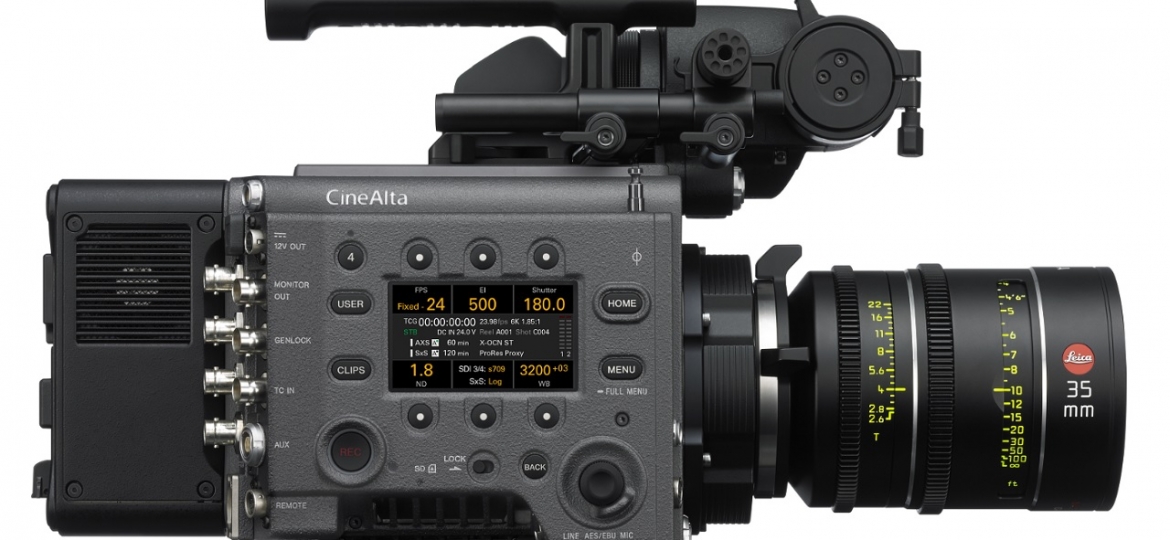 In cooperation with Sony and in the organization of our company, on April 10th, 2018, Sony Venice Camera Workshop was held in the pleasant ambience of Promenade restaurant, in Beton Hall on the banks of the Sava River, from 13 to 19H.
Sony has made an exceptional opportunity for our film professionals and cameramen to get acquainted with the new full-frame digital cinema camera, through the presentation from the top experts and followed by practical demonstration, color correction and projection on a 4K HDR projector.
The Sony Venice camera was fully loaded with additional optics as well as integrated into 4K HDR post-production workflow.
Sony experts who presented the operation and 4K workflow with this new camera were:
Richard Lewis – Chief Engineer DMPCE Pinewood Studios
Pablo Garcia Soriano – 4K Workflow Specialist
Radek Ładczuk PSC – director of photography
Within the presentation it demonstrated to the audience were the capabilities of the Sony Venice camera, presented by a Chief Engineer from DMPCE Pinewood Studios, Mr. Richard Lewis;
modes of production use were presented by Radek Ładczuk, PSC – Director of photography;
and 4K Workflow, HDR and Color grading was presented by Pablo Garcia Soriana – 4K Workflow Specialist.
The attendance of the audience was remarkable as the event was attended by over 100 registered visitors, of whom many were eminent regional photo directors, cameramen and directors.
Recording conditions were exceptionally good, with clear and sunny weather, which showed the camera features in full light with all the possibilities.
On the control monitor, the recording is viewed in real time via WiFi communication; while the  Color grading was made immediately after receiving material in the recorder, with BlackMagic Design Davinci Reslove software.
After the Color grading, the recorded content could be viewed in the projection room on the newest Sony BRAVIA A1 4K OLED monitor.
We expect Sony Venice camera soon as a demo and we will notify you about its availability for testing in a timely manner.
For more details about the camera, you can consult the following links:
Venice Cinema camera specification
Venice camera Online menu simulator