Post-production
---
Post-production is part of the process of film-making, video production, and photography.
Post-production includes all stages of production occurring after shooting or recording individual program segments.
---
Our post-production  portfolio consist of the following brands: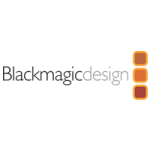 BlackMagic DeckLink supports various editing, design and video software, freeing you to work with your favorite creative software. BlackMagic products also work with any Mac, Windows and Linux applications. Getting the full editing and color grading compatibility with DaVinci Resolve, Final Cut Pro X, Media Composer, Premiere Pro and more!